Tim Schell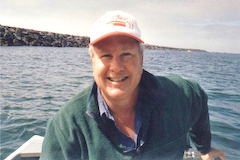 Tim Schell
Literature and Writing Instructor
Department Chair
tschell@cgcc.edu, (541) 506-6171
Background
Tim Schell is the winner of the Mammoth Book Award for Prose for his novel The Drums of Africa (2007) and is the co-author of Mooring Against the Tide: Writing Fiction and Poetry (Prentice Hall, 2007) and the co-editor of the anthology A Writer's Country (Prentice Hall, 2001).
His fiction has been nominated for a Pushcart Award and he was the winner of the Martindale Award for Long Fiction. He teaches literature and writing at Columbia Gorge Community College (CGCC). The Memoir of Jake Weedsong, the 2010 Finalist for the AWP Award for the Novel, was published by Serving House Books in August, 2011.
Tim was the recipient of CGCC's 2007-2008 Faculty Excellence Award.
Education
Master of Fine Arts in Creative Writing, 1995
Bachelor of Arts in Journalism, 1978