Peg Caliendo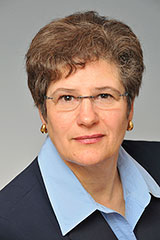 Peg Caliendo
Special Projects Manager
pcaliendo@cgcc.edu, (541) 506-6024
Office Hours
| | |
| --- | --- |
| Mon | 8 am - 6 pm |
| Tue | 8 am - 6 pm |
| Wed | 8 am - 6 pm |
| Thu | 8 am - 6 pm |
| Fri | 8 am - 12 pm |
Background
Peg is a passionate educator and workforce development professional with a commitment to transforming lives through education and career development. Her life's work is helping others reach their goals. A mentor, motivator and guide - she helps people craft a plan and take the steps necessary to reach for their dreams.
She has transitioned from the Portland metro area, and has a broad background in community and economic development working in community college education, transportation planning and community development arenas.
Her community college expertise includes developing partnerships between faculty and employers to align education with workforce needs; accelerating degree completion and career development through innovative pilot projects; and working with community colleges statewide as a member of the CASE Grant Management Team. She is a national leader working with colleges to develop policies and procedures to award college credit for military training.
Peg is here to engage students, faculty and employers in a collaborative career development process that helps students find and accomplish their dreams and promotes strong partnerships with employers, academic departments and the community.
Education
Masters of Science in Business Management, 1998
Bachelors of Science in Business Administration, 1986
Certification
Career Development Facilitator, NCDA, 2011
Multimedia & Web Based Training, Portland State University Graduate School of Education, 2005
Training and Development, Portland State University Graduate School of Education, 2004